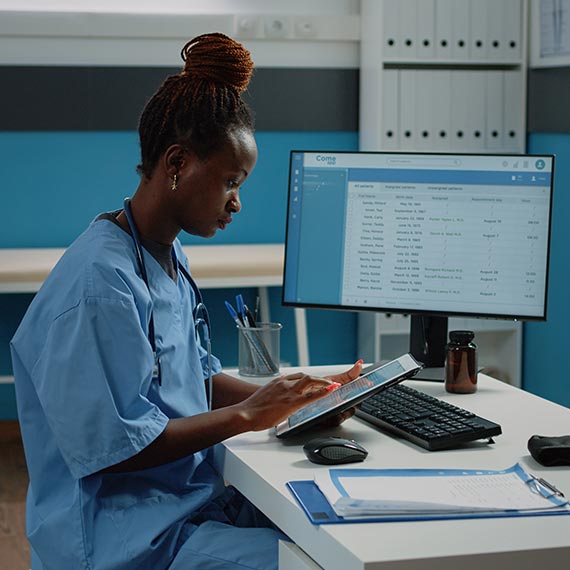 Medical Billing & Coding Program
In this comprehensive training program, you will acquire the essential skills and knowledge needed to excel in the dynamic field of medical coding and billing. This course is designed to equip you with the expertise required to pursue various employment opportunities in hospitals, physicians' offices, surgery centers, nursing homes, dental offices, home healthcare agencies, mental health facilities, insurance companies, and consulting firms.
As a certified billing and coding specialist, you will play a vital role in the healthcare industry by ensuring accurate and efficient management of patient information, billing processes, and reimbursement claims. Throughout this course, you will develop a high level of professionalism and dependability, enabling you to perform a wide range of tasks crucial to the smooth operation of healthcare facilities.
By the end of this course, you will possess the necessary expertise to pursue a rewarding career and to take NHA's certified billing and coding specialist test. Our comprehensive curriculum, delivered through engaging lessons and practical exercises, will prepare you to excel in this dynamic field. Join us now and embark on a journey towards a successful and fulfilling career in medical coding and billing.
Medical Billing and Coding Course Content (120 hours)
Gathering/Reviewing Essential Information
Verifying Required Documentation
Fraud/Abuse Prevention/Billing Audits
Supporting Coding and Billing Process
Assigning Codes for Diagnoses and Procedures
Submitting Claims for Reimbursement
Coaching Healthcare Providers to achieve maximized reimbursement.
Why become a Medical Billing and Coding Specialist?
One of the up and coming in-demand jobs in New York
Job opportunities easily available after successful completion
Higher pay per hour with good working conditions
Become a Certified Billing and Coding Specialist
You will always be in demand!